Product Categories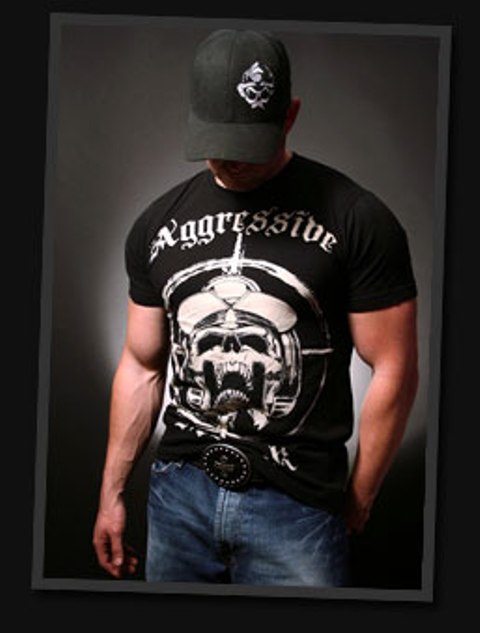 Black Helmet
Black Helmet™ creates high quality clothing, accessories, and equipment for firefighters. Founded by third-generation firefighter James Love, all the designs are hand drawn, and unique. You'll find no clip art and no cheesy sayings, just images that relay the fearless, but frightening side of our job.
Our Skull Logo
We often get asked about the meaning behind our skull logo. The skull has been a timeless symbol of danger. Regardless of the attached meanings for poison, radiation, and piracy, when you see that symbol it means that whatever lies ahead is not to be messed with. This is why various military units use this as their symbol and emblem. That fact that we are willing to face, and better yet, love to fight fire, we too deserve to wear our version of this emblem with pride. This symbol, the skull and fire helmet is timeless and quite clear. Our job is dangerous. What we do is not a game, and is not to be played with. So are we....... So are firefighters.
This is how we live. It's what we love. Protect the public, and the brother or sister at your side. Remember those who went before. Teach the new ones coming up. We put on the brotherhood when we put on that Helmet

Bradford Exchange
Available Soon!!
Looking for firefighter gift ideas?
For fireman figurines, firefighter jewelry, firefighter wall decor art and more, there's no better resource than The Firefighter Shop! A good-looking firefighter ring or a dramatic firefighter figurine on the mantel is a great way to say "I'm proud to be a firefighter"! How about an unusual Maltese Cross gift or collectible? There are so many choices, perfect for yourself or for a firefighter friend - now it's easy to show your firefighting pride!

Code 3 Collectibles
Code 3 Collectibles Available September, 2009!!!
Firefighters and emergency personnel are the everyday heroes in America. They put their lives on the line in order to keep us safe. Kids, both large and small, dream of becoming paramedics and fire fighters. Code 3 Collectibles preserves the honor and history of all these heroes through die-cast replicas bearing: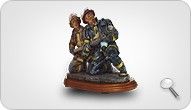 Figurines, Statues and Plaques
Timothy P. Schmalz, has a passion for creating meaningful and inspirational works of fine art on the theme of fire fighting. Timothy's larger scale sculptures can be found around the world including his recent creation of the 13 foot Fire Fighter Monument for his hometown of Kitchener, Ontario, Canada.
Every solid resin-stone cast is layered with an exquisite bronze finish and detailed by hand to the exacting standards of this master sculptor. It is Timothy's hope that these small works of fine art reflect the dignity and pride of the fire fighting vocation.
HEALTH AND WELNESS PRODUCTS
"Based on Medicinal Herbs Used For Thousands of Years,
VelociTea Has Been Used Successfully For Many Years."

| | | |
| --- | --- | --- |
| | | |
| US Label | | International Label |

A safe, good-tasting, detoxifying herbal tea.
Often used with great success by persons who suffered with:
acid Reflux Disease (GERD) or Heartburn Indigestion / Stomach Ache Irregularity / Constipation / Hard Stools / Hemorrhoids Irritable Bowel Syndrome (IBS) / Crohn's Disease Abdominal Pain / Inflammatory Bowel Diseases (IBDs) Spastic Colon / Colitis / Ileitis Excess Gas / Flatulence Bad Breath / Bad Body Odor Belching / Bloating Enlarged Abdomen / Protruding Belly Excess Stored Fat / Excess Weight / Obesity Skin Conditions / Itchy, flakey skin or scalp Inflamed Skin / Dermatitis / Eczema / Psoriasis Allergies and Hay Fever / Food Allergies Fibromyalgia / Sciatica Joint Pain / Arthritis / Migraine Headaches Insomnia / Restless sleep Low Energy / Loss of Mental Clarity and Concentration / "Brain Fog" / Forgetfulness
About VelociTea
VelociTea is a unique herbal blend of the safe, all-natural ingredients (Persimmon leaves, Malva leaves, Milk Thistle, Marshmallow leaves, and Blessed Thistle) designed to gently cleanse the digestive tract and detoxify the body.

Whole Wellness Club has the exclusive worldwide marketing rights for VelociTea and it will be used in our viral marketing program (Duplication with VelociTea).

This herbal tonic is so effective with immediate results making it the perfect fit for opening the door to the other products marketed through the Whole Wellness Club's unique home-based business system. You may think that people won't want to talk about their colon and the impacted fecal matter stuck inside... but they do!
p
LEASE VISIT MY LINK FOR MORE INFORMATION AND PURCHASING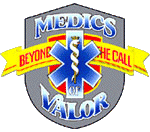 Medics of Valor by Vanmark
It can happen anywhere, at any time: in a heartbeat, a sudden accident or illness threatens our lives. Working under pressure in unpredictable conditions, emergency medical technicians calm our fears, treat us on the spot and speed us to hospital care. These lifelike works salute their courage and compassion.

Vanmark Blue Hats of Bravery
Commitment. Courage. Caring. These are the hallmarks of police officers, who bravely devote their lives to keeping us and our communities safe. From motorcycle patrolman to the SWAT team member to the officer on the beat, this superbly crafted series captures their world...and honors them all.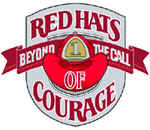 Vanmark Red Hats of Courage
From the blazing infernos and daring rescues to the day-to-day duties of the firehouse, these dedicated firefighters live their lives protecting ours. This captivatingly detailed collection recognizes the courage of firefighters who risk their lives for us every day.
The Red Hats of Courage Fireman Figurines are treasured by collectors across the country. The Red Hats of Courage Fireman Sculptures are renowned for their breath-taking realism, expressions, and emotions.
The Red Hats of Courage Fireman Figurines are inspired by the works of an exclusive group of renowned artists. These treasures reflect the exacting standards that have made it the premiere gift line in the country.
Each Red Hats of Courage Fireman Sculpture is individually numbered and is handcrafted from cold-cast resin. Each Red Hats of Courage Fireman Figurine is hand painted with intricate detail, vivid color, and superb artistry. Most figurines are showcased on gleaming bevel-edged wood bases and come with a certificate of authenticity and registration of ownership card.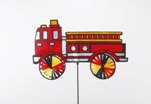 Yard, Garden, Outdoors
Decorate your patio, lawn or garden with these assortment of wind chimes, stepping stones, lawn ornaments and other accessories.